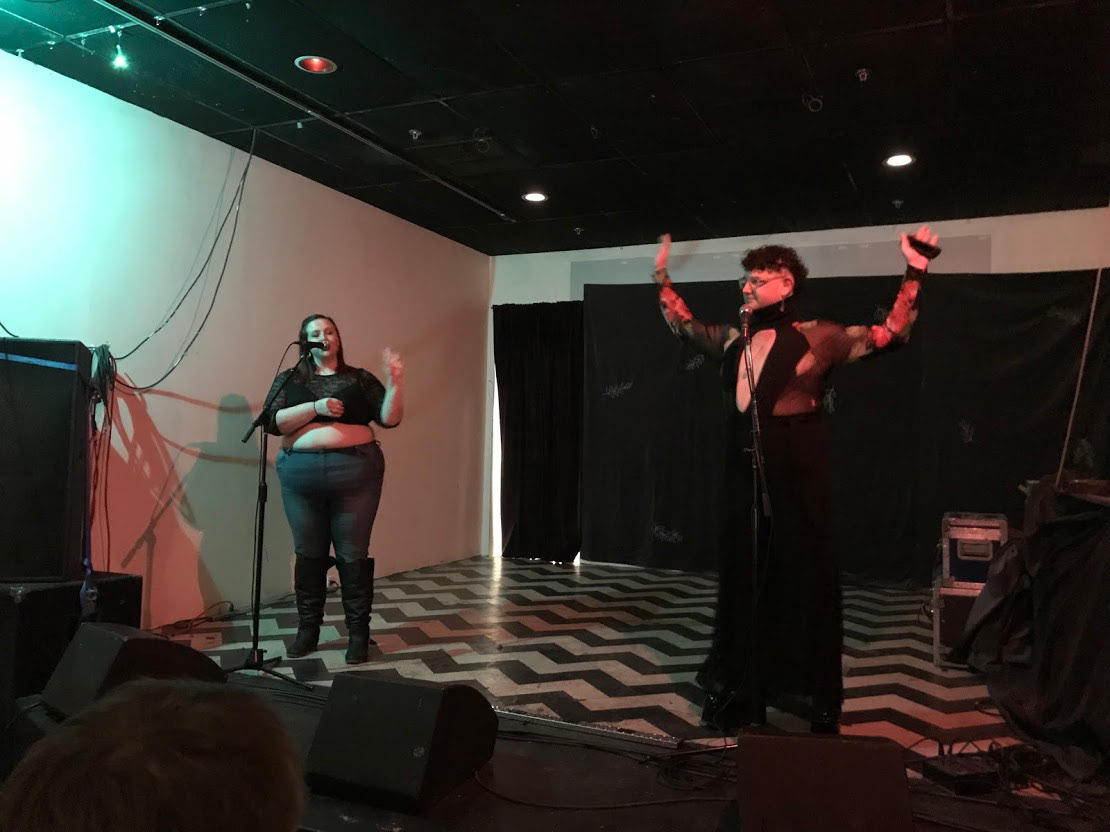 Hosted and conceived by Katie Hileman and Hunter Hooligan
A fat positive variety show to kick-off fundraising efforts for a 2021 tour  of i will eat you alive. (cancelled due to COVID-19) by Katie Hileman. We are fat. We are here. And we will eat you alive.
What started as an idea for an after-party for opening night of i will eat you alive. where fat positive musician, Hunter Hooligan, would perform live music, turned into a variety show showcasing and celebrating the fat talent in Baltimore. Part poetry reading, part drag/burlesque, part dance party, and part play reading. 
The evening featured readings from the cast and director of i will eat you alive. (Katie Hileman, Becca Glantz, Betse Lyons, Meghan Taylor), Autumn Rain (poetry), M Lynne Hayward (poetry), Big Titties & Empathy (poetry), Washington Heights (drag), Stealya Manz (drag), Hazel Dereon (drag), Venus Fastrada (drag), Chris Jay (drag), Dr. Ginger Snapz (burlesque), Ophelia Zayna Hart (burlesque), and Hunter Hooligan (music).

Location: Rituals, Baltimore, MD, March 2020
Produced by: The Interrobang Theatre Company
Sponsors in Kind: Rituals and Studio 5 Baltimore